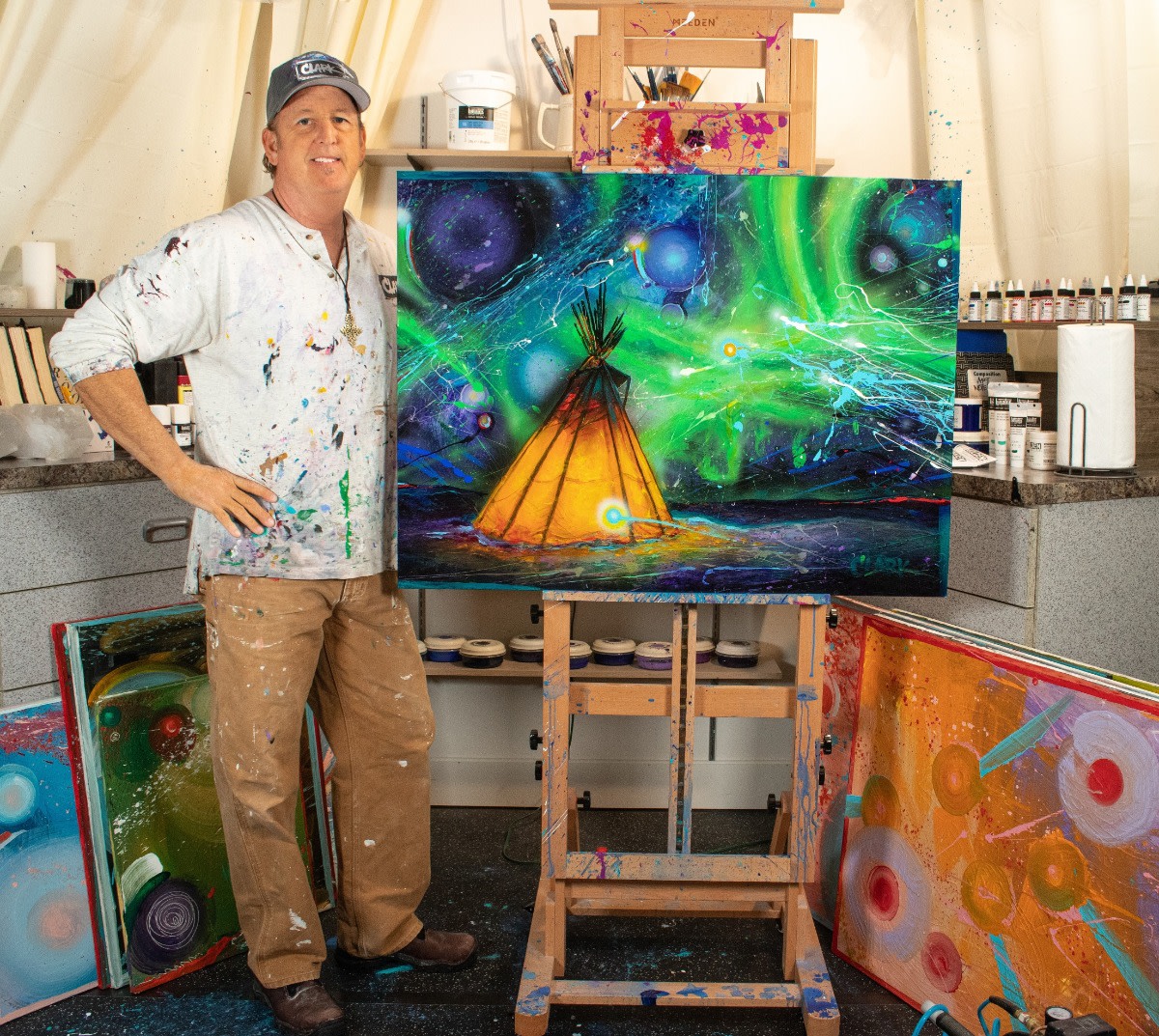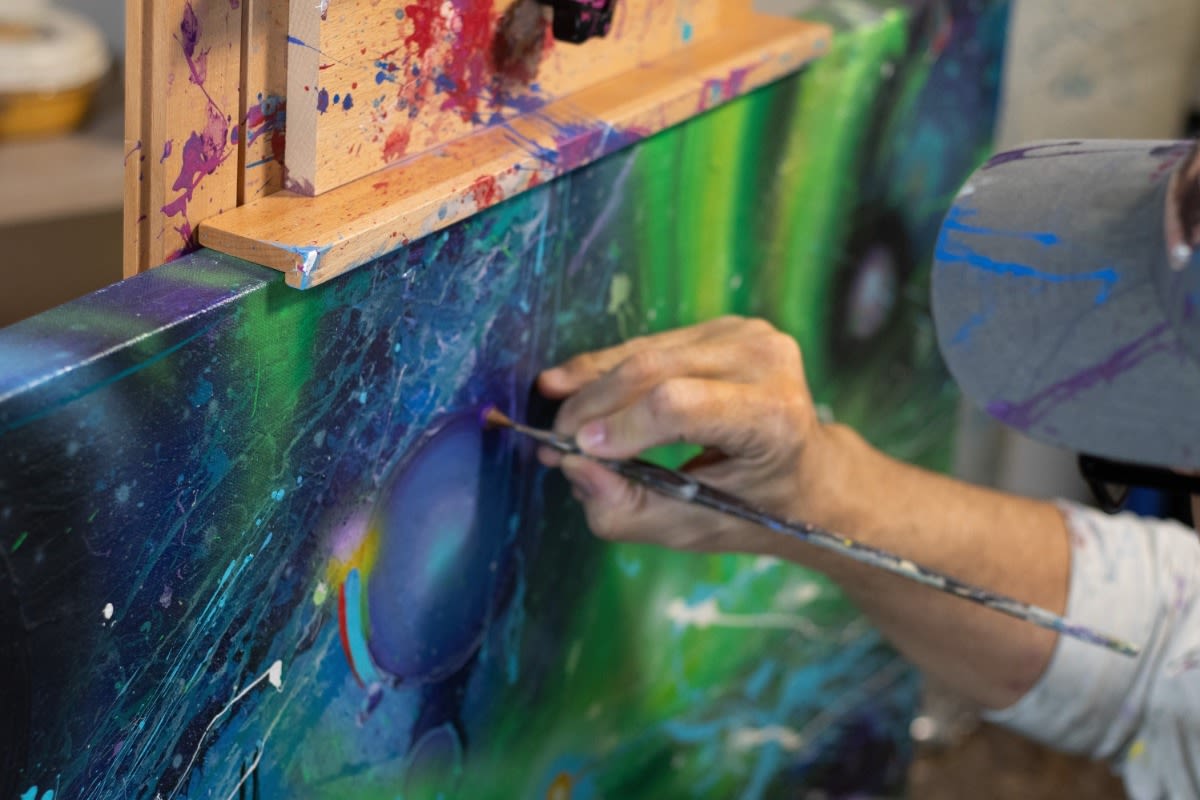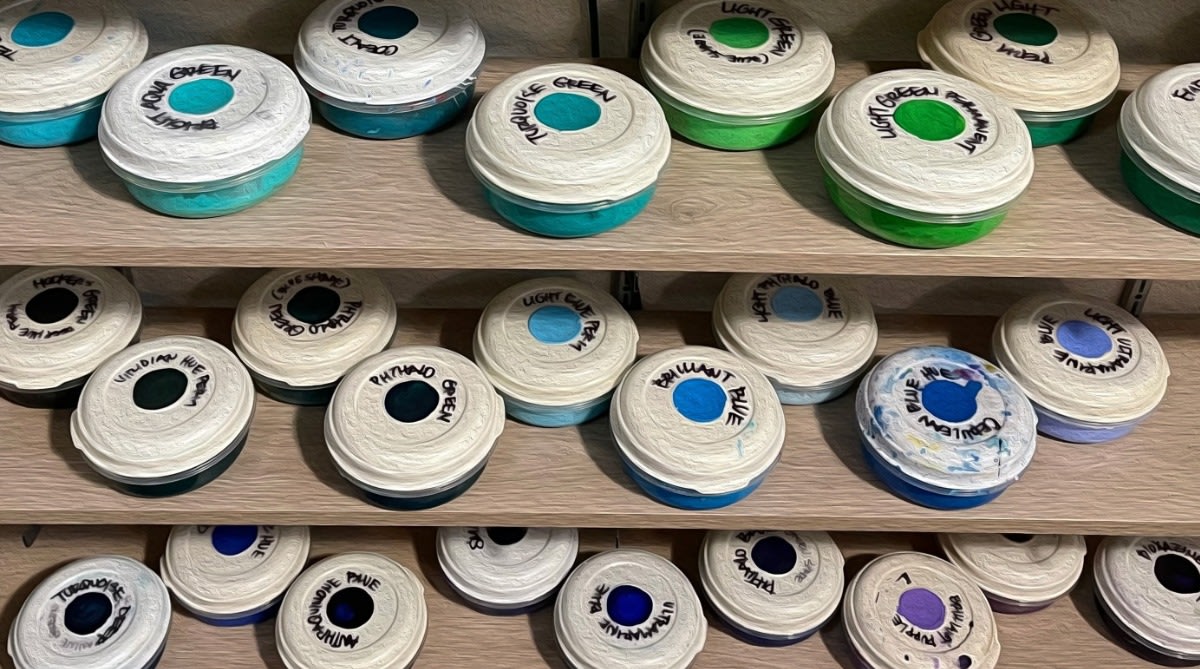 Contemporary Artist
Dean Clark
When Time Stands Still ...
When you have a calling in life, a deep guided passion for anything, and you pursue that passion, I believe it makes time stand still. It's as if the entire universe stops. There are no worries, no stress, and in my case, absolutely no way that I was not going to follow that calling. Nope, it's just not in me personally to ignore that kind of guidance. I'm in!
I've been drawing ever since I can remember. Although, my original passion in the arts was working with clay. It wasn't until my Sophomore year in high school that my ceramics teacher said, "You should take drawing and painting next year." So I did. I was very fortunate to have outstanding art teachers in high school, that provided me with solid creative guidance.
Full Steam Ahead …
That's when everything took off. I was accepted into shows, winning awards, then took my creative passion and headed off to the Art Institute of Colorado, where I earned a degree in Visual Communications in 1985. I started my own Advertising & Design Agency at the age of 26, in Denver, CO, right off of 19th and Wazee in lower downtown Denver. I built a very lucrative Adv/Design business as an Art Director, Graphic Designer and Commercial Illustrator. In addition to running my Design business I also taught at the Art Institute of Colorado from 1990-1994, in the program of Industrial Design & Technology. It wasn't until 1995 that I took a step back, and took a long hard look around at what I was doing creatively. I felt like there was something missing for me. I had grown so use to using my talents to visually communicate what my clients wanted to say, that I never took a moment to consider what I was all about, at my creative core. Then, one day in August of 1995 ... I found it!
This is How the Story Goes ...
As I mentioned above, my fine art adventure all began one Summer, in my Studio, in Denver, CO back in 1995. In fact, it actually came flying in while I was creating a painting of some Columbine Flowers onto a 36 inch by 48 inch canvas. After penciling the Columbine Flowers onto the canvas, I had a deep and profound moment of inspiration. In that moment, it was like someone tapped me on the shoulder and said, "Come this way".
Without hesitation, I decided to walk through that gateway of deep inspiration. I immediately started spontaneously casting paint and putting my inspired heart felt images, and newly found techniques, onto canvas – right over the top of the penciled Columbines. I had no thoughts, no conditions, no reference, no planning – only a raw, grounded interpretation of what I saw in my mind's eye. My new style was born and my first painting was appropriately named, "The Gateway". Prints for the "The Gateway" are available right here on my site!
Upon opening up this dream world of inner connection with a subject through the spontaneous interpretation of bold color, motion of line, and organic form … I found my very own personal visual voice. I successfully found a way to take my seasoned creative talents and use them to capture the energetic transference of any subject ... then visually put that imagery down onto canvas. Once I made this connection, I had an overwhelming sense of peace.
The Rest of the Story …
I have created my work on-site in a many locations across the U.S. and would love to travel abroad to do the same thing. I've also painted on-site Commissions for clients in their homes and businesses, as well as remotely in my Studio. I've recently turned the corner into combining a representational subject matter into my abstracts. Which puts together both sides of who I am ... my design/illustration background and my contemporary abstract style. "Orchids for Grace" and "After the Rain, in the Northern Lights" are 2 of those paintings. Prints and Originals, of both paintings, are also available for sale right here on my site.
Although I'm a Colorado born and raised artist, I enjoy being part of the Midwest. I currently reside in a small central Illinois farm town, right next to the local grain elevator where I live and work in my Studio/Gallery. I have also enjoyed working and living in Denver, CO; Durango, CO; Houston, TX; Las Vegas, NV; Los Angeles, CA; Santa Barbara, CA; and now good ole Moweaqua, IL.
I keep myself grounded with my ongoing creation of Contemporary Paintings and Functional Ceramics. Or, as like to say, "Some people meditate … I throw pots and paint". There's nothing like putting your hands into the mud, and paint, to help keep yourself focused on the moment at hand. One final thought. Ironically ... the only "F" I ever received in school was in my 4th grade Art class ... go figure.